Our Services
The companies and the professional figures joining CMP are selected on the basis of strong knowledge and competencies in one or more disciplines. The sinergy between the parts guarantees a high quality service for the client.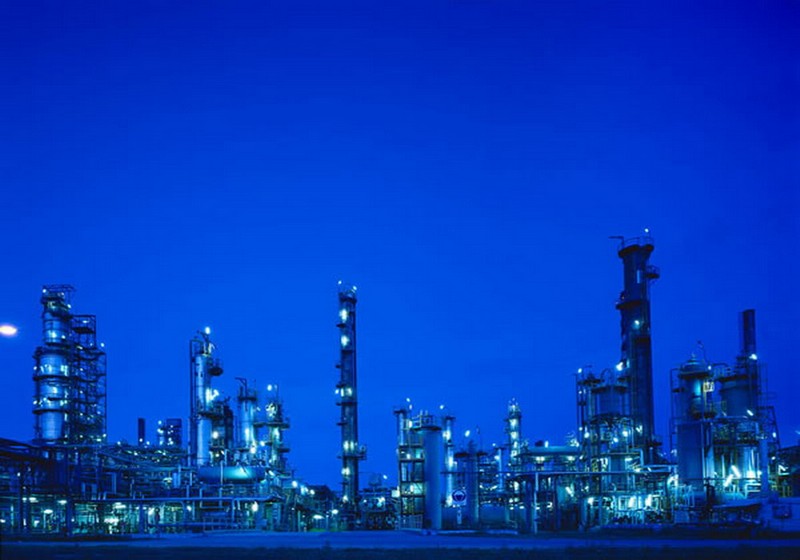 Engineering
CMP covers all the project phases starting from feasibility up to the detailed and construction engineering
details
Feasibility studies
Basic design / FEED (Front End Engineering Design)
Detail engineerinmg for plants and infrastructures with advanced technologies
Construction management, plants start-up and personnel training
Pre-commissioning e Commissioning
Process modification and implementation studies
Operational manuals draft and update
Relation with public bodies
Hse management during design and execution phses

Project Management Service
The high standards of specializiation of cmp staff and affiliates guarantees consultancy and field engineering services locally, natinally and internationally
details
Multidisciplinary projects supervision
Site management, assistance, project accounting
Works management in compliance with the current requirements for the technical standards of construction
Safety coordination
Project management on behalf of client
Multidisciplary specialist consultancy
"Investment proposals" and budget planning
Planning and project control services
Cost control
Activities planning through dedicated sw (primavera/project)
Planning and management of maintenance
Management and realization of technical annexes / tender specifications
Supervision of the work predictive of industrial equipment
Classification of areas of risk following the latest regulations
Checks and tests according to PED and ATEX regulations
Stress analysis documetation check

Loss Prevention e HSE
CMP can provide engineering consultancy for HAZID / ENVID / OHID / HAZOP / SIL / LOPA Studies, LOSPE, ecc…
details
Development, management and supervision of hse activities in the different engineering phases
Planimetrics requirements definition
Preparation and classification of dangerous areas (HAC)
Hazards identification (HAZID, HAZOP, FMEA analysis)
SIL analysis (Safety Integrity Level allocation and verification)
Risk analysis (analysis of the occurrence frequencies, evaluation of the consequences, risk estimation, evaluation of the IRPA, PLL and F/N curve indices, graphic display of iso-risk curves on maps, suggestion of suitable measures risk mitigation)
Fire (thermal loads evaluation) and explosion simulations, dispersion of combustion gases and fumes with simplified (Phast) or computational fluid dynamics (CFD, such as FDS, FLACS, etc…)
Definition of passive (fire resistance) and active (fire protection systems) protection requirements and design of active / passive fire protection systems
Design of vents and torches
Risk analysis of falling objects on subsea pipelines, safety critical elements, process areas
Ship traffic risk analysis aimed at developing control, prevention and mitigation measures of the risk of damage to the sealines by third parties
Emergency evacuation studies
Drafting and updating of safety reports (Rds) in accordance with seveso laws, including assistance and support during the preliminary stages with the competent authorities
Identification of the best design option through an AHP (Analytic Hierarchy Process) approach
Analysis of plant reliability, availability and maintainability
F&G systems design
Environmental impact studies

IT Services
In order to offer the most complete and integrated service through its highly qualified resources, CMP is also able to implement specialized it engineering services
details
Management and configuration of data warehouse systems
DBA services for ORACLE and MS-SQL SERVER
Developing applications on order
Support for requirements analysis
Feasibility studies and definistion of Hw and Sw architectures
Use of programming languages such as Visual Basic, C+++, Java , HTML
Maintenance and management of information systems, applications and ICT infrastructures
Training and coaching of Intergraph applications
Delevopment of customized software application
Vertical application development for Intergraph products:

SmartPlant Foundation
SmartPlant 3D
SmartMarine 3D
SmartPlant P&ID
SmartPlant Instrumentation
SmartPlant Electrical

SmartPlant 3D Database customizaion through VBA and .NET applications development (programming SP3D)

Reverse Engineering
CMP is a leader in the plant surveys using the most advanced measurement instruments.
CMP is able to carry out surveys for onshore and offshore oil&gas plants, as well as other types of plants for reverse engineering, revamping, disassembly and reassembly.
CMP uses the latest technology 3D laser scanning, multi station, total stations and laser trackers.
CMP then  creates 3D models cloud of points and Cad 3D solid models that can be imported into the most common plan engineering softwares
Human Resources
CMP can carry out all activities related to human resources related to engineering: from temporary employment to staff leasing, from research & selection to outplacement, from training to the international placement of highly qualified technical personnel. All in line with the most recent laws concerning the labor market

Ingegneria
I servizi offerti da CMP coprono tutte le diverse fasi di progettazione: dagli studi di fattibilità, all'ingegneria di base, di dettaglio e per costruzione
dettagli
Studi di fattibilità
Basic design / FEED (Front End Engineering Design)
Ingegneria di dettaglio di impianti e infrastrutture con tecnologie avanzate
Appalti, direzione lavori, avviamento impianti ed addestramento personale
Pre-commissioning e Commissioning
Main Contractor di grandi fermate di manutenzione, con programmazione e gestione delle stesse
Lavori chiavi in mano, EPC (contratti di Engineering, Procurement e Construction)
Risk Analysis ed elaborazioni di Piani di Sicurezza, Piani d'Ispezione e Collaudi
Studi di modifica e miglioramento della tecnologia di processo
Stesura e Aggiornamento di manuali operativi
Rapporti con enti pubblici
Attività di coordinamento per la sicurezza, in fase di progettazione ed esecuzione

Project Management Service
L'elevato standard di specializzazione dello staff tecnico di CMP e delle sue consorziate, permette di offrire servizi di Field Engineering e consulenza al cliente in ambito locale, nazionale ed internazionale
dettagli
Supervisione lavori multidisciplinari
Direzione cantieri, assistenza, contabilità lavori
Direzione lavori in ottemperanza alle vigenti prescrizioni in materia di normativa tecnica delle costruzioni
Coordinamento Sicurezza
Ispezioni & collaudi
Coordinamento commesse per conto cliente
Consulenza specialistica multidisciplinare
Elaborazione "proposte di investimento" e pianificazione budget
Servizi di scheduling & project control
Cost control
Pianificazione attività con l'ausilio di software dedicati (primavera / project )
Pianificazione e gestione degli interventi di manutenzione
Gestione e realizzazione annessi tecnici / capitolati d'appalto
Realizzazione Video e Book di fermata generale
Supervisione ai lavori di predittiva su apparecchiature industriali
Classificazione delle aree a rischio secondo le normative vigenti
Verifiche e collaudi secondo le normative PED ed ATEX
Verifica e controllo documentazione a progetti per stress-analysis
Esecuzione Audit in materia di qualità, ambiente e sicurezza (UNI EN ISO 19011:03)
Attività di qualifica e classificazione fornitori
Servizi di Procurement & expediting SAP operator / elaborazione RDA e ODC

Loss Prevention e HSE
Cmp è in grado di fornire ai Clienti le seguenti attività di consulenza ingegneristica: HAZID / ENVID / OHID / HAZOP / SIL / LOPA Studies, LOSPE, ecc.
dettagli
Sviluppo, gestione e supervisione delle attività HSE nelle diverse fasi di ingegneria
Definizione dei requisiti planimetrici
Preparazione, classificazione aree pericolose (HAC)
Identificazione dei pericoli (analisi HAZID, HAZOP, FMEA)
Analisi SIL (Allocazioni e verifiche Safety Integrity Level)
Analisi di rischio qualitative e quantitative (analisi delle frequenze di accadimento, valutazione delle conseguenze, stima del rischio, valutazione degli indici IRPA, PLL e delle curve F/N, visualizzazione grafica su mappe delle curve di iso-rischio, suggerimento di idonee misure di mitigazione del rischio)
Simulazioni di incendio (valutazione dei carichi termici) ed esplosione, dispersione di gas e fumi di combustione con metodi di fluidodinamica computazionale (CFD, quali FDS, FLACS, ecc.) o semplificati (Phast)
Definizione dei requisiti di protezione passiva (resistenza al fuoco) ed attiva (sistemi antincendio) e progettazione dei sistemi antincendio attivi/passivi
Progettazione di sfiati e torce
Analisi di rischio caduta oggetti su condotte sottomarine, elementi critici di sicurezza, aree di processo
Analisi di rischio da traffico navale mirate allo sviluppo di misure di controllo, prevenzione e mitigazione del rischio di danneggiamento delle sealine da terze parti
Studi di evacuazione di emergenza
Redazione e aggiornamento dei Rapporti di Sicurezza (RdS) in accordo alle Leggi Seveso, inclusi assistenza e supporto durante le fasi istruttorie con le autorità competenti
Identificazione della migliore opzione di progetto attraverso un approccio AHP (Analytic Hierarchy Process)
Analisi di affidabilità, disponibilità e manutenibilità di impianto
Progettazione sistemi F&G
Studi di impatto ambientale.

Servizi IT Specialistici
CMP, tramite le sue consorziate, nell'ottica di offrire un servizio quanto più integrato e completo, grazie alle sue risorse altamente qualificate, vanta anche una padronanza nell'implementazione di servizi IT specialistici per l'ingegneria
dettagli
Gestione e configurazione sistemi data warehouse
Servizi DBA per sistemi ORACLE e MS-SQL SERVER
Sviluppo applicativi su commessa
Supporto alla analisi dei requisiti
Studi di fattibilità e definizione di architetture Hw e Sw
Uso di linguaggi di programmazione, quali Visual Basic, C++, Java, HTML
Manutenzione e gestione di sistemi informativi, applicazioni e infrastrutture ICT
Sistema Formazione e coaching di applicativi Intergraph
Sviluppo di software applicativo customizzato
Sviluppo applicazioni verticali per prodotti Intergraph :

SmartPlant Foundation
SmartPlant 3D
SmartMarine 3D
SmartPlant P&ID
SmartPlant Instrumentation
SmartPlant Electrical

Customizzazione Database SmartPlant 3D mediante sviluppo di applicazioni VBA e .NET (Programming SP3D)

Reverse Engineering
CMP è leader nel settore di rilievi impiantistici utilizzando le più avanzate strumentazioni di misura, siamo in grado di eseguire rilievi di impianti Oil & Gas, Offshore, Onshore, ma anche altre tipoligie di impianti, finalizzati al reverse engineering, al revamping, allo smontaggio ed al successivo rimontaggio.
CMP per l'acquisizione dei dati utilizza sistemi di ultima generazione Laser Scanner 3D, Multi Station, Stazioni Totali, Laser Tracker.
CMP nella post-elaborazione realizza modelli tridimensionale a nuvola di punti, modelli tridimensionali solidi in formato CAD, e importabili nei software impiantistici più comuni e specifici.
Risorse Umane
Svolgimento, negli ambiti dei contratti di servizi di Ingegneria, di tutte le attività inerenti le Risorse Umane: dalla Somministrazione allo Staff Leasing, dalla Ricerca&Selezione all'Outplacement, dalla Formazione al Distacco internazionale di personale tecnico altamente qualificato. Il tutto in sintonia con le recenti disposizioni che hanno riguardato il Mercato del Lavoro