About Us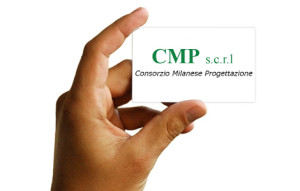 CMP scrl
is a permanent
Consortium Company
(equipped with its own operational managerial structure, Expenses check and Administration) that provides engineering services Mono-polidisciplinare Basic and Detail for the construction of plants in the Oil&Gas Offshore, Power, Renewable Energies and Naval.
CMP, formed in June 2005, offers besides their own experience over the years, even that of the consortium members and qualified professionals who have worked for several decades in the field of Engineering. Our aim is to provide our customers complete engineering services.
The Companies and Professionals that comprise the company Consortium CMP, were selected based on their expertise in one or more disciplines. Implementing a synergistic collaboration with CMP has raise you to form a system able to provide the customer with a complete service and quality.
The division of tasks and activities of the member companies of CMP is defined by the Consortium on the basis of the needs of the customer and of the order, as well as on the basis of availability of qualified professional. After the operational overhaul in 2016, we can say that CMP is today one of the most complete reality, qualitatively and quantitatively, between all the italian Engeneering Companies working in the industry.